Mobile Device Setup
WaZa MDM application can be downloaded and installed from Google Play Store by searching for "Waza MDM". Depending upon Android version, the user might be prompted to grant various permissions (e.g. Location for location tracking/geofence, Phone for looking up phone number and carrier). User should grant the required permissions for WaZa MDM application to function properly.
Launch the WaZa MDM application, once it is installed. You will be presented with a login screen as shown below. To login to WaZa MDM Service from WaZa mobile application, you will be required to enter user credentials (user-id/password) and server information (server port number). See below for details.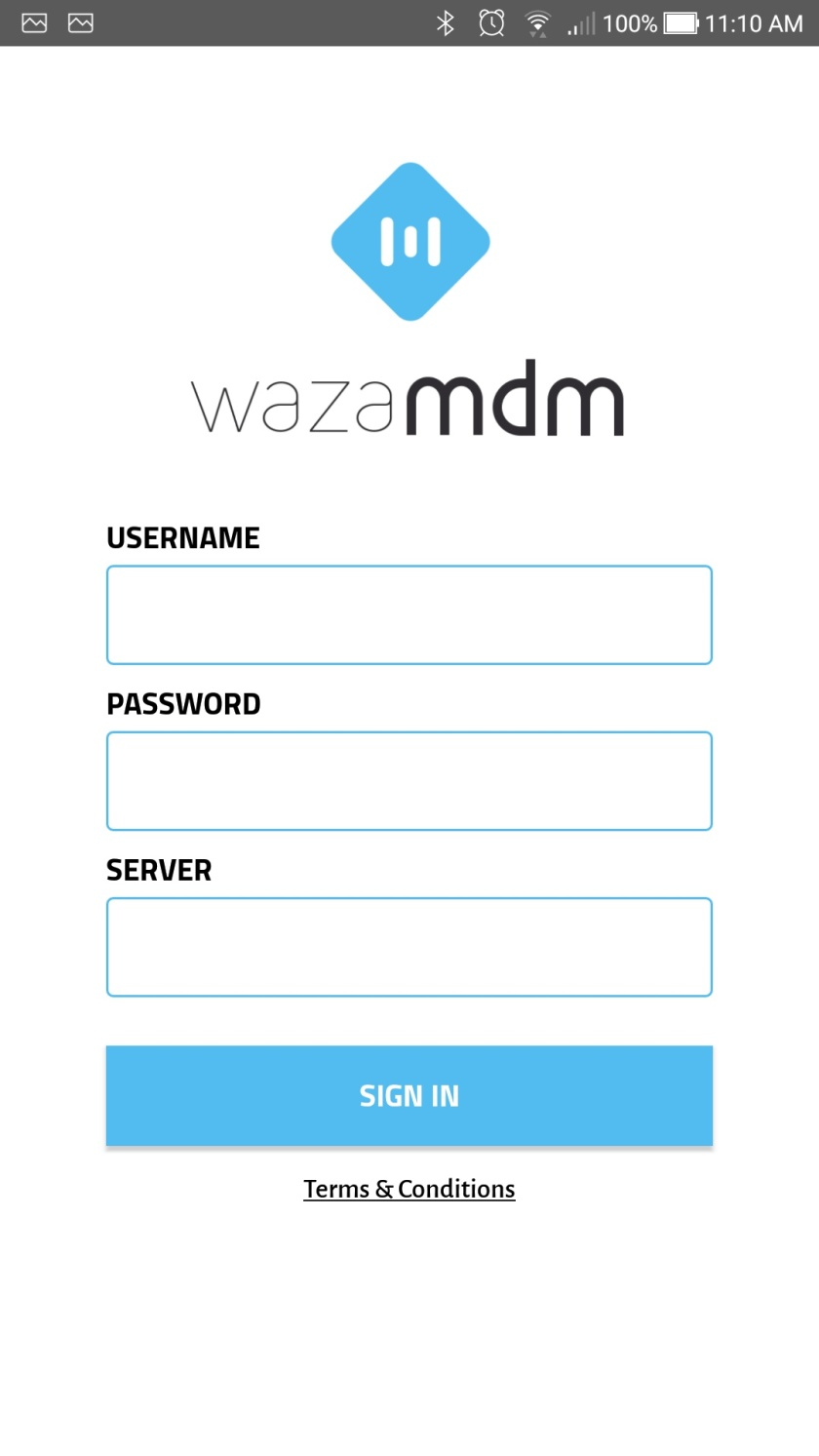 User Credentials
For Local DB based directory setup, enter the user credentials that were used during User Creation. For Remote (AD/LDAP) directory setup, enter any of the user credentials existing in the configured (AD/LDAP) directory.
Server
To login to WaZa MDM service, the server port is required. The port number information is available at WaZa MDM Management Console from the menu on the right (Settings -> Service Status -> Port).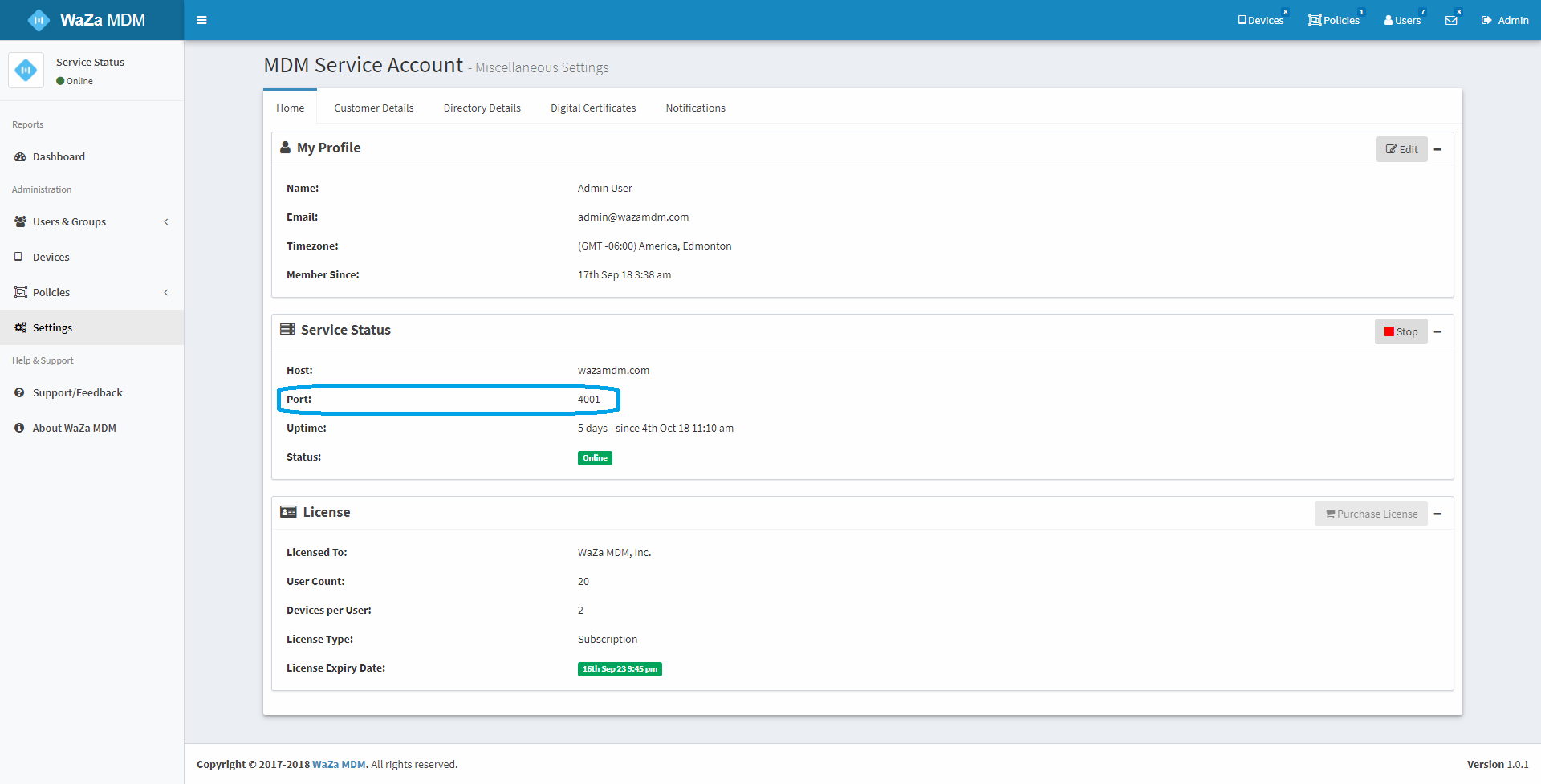 Once all login information is entered, hit the Sign in button to login to WaZa MDM Service. After successful login WaZa MDM application setup various device policies. The status of the policies setup on the device will be displayed by WaZa MDM application. You can also verify the device status by logging into WaZa Management Console under Devices menu option.