Latest Trends in Mobile Device Management Software
Posted on October 13, 2019 in General - Blog Home
Mobile Device Management (MDM)
In this tech-infused world, almost every person owns a smartphone or a tablet. There are approximately 4.68 billion mobile device users in the world. By the end of 2019, that figure will reach the 5-billion mark per Statista's number of mobile phone users worldwide report. In the United States, 77% of Americans have one smartphone at least.
The number of people using their own mobile devices for work-related purposes and tasks is bound to increase as well. BYOD, or Bring Your Own Device, is an increasingly popular policy implemented by more and more businesses and organizations.
Traditionally, companies provide the equipment and the technology to their employees, from fixed desktop stations to enterprise-sponsored phones and gadgets. But as technology progressed and became more accessible and affordable to most people, many workers choose to work using their own tech and devices. These include mobile devices, applications, online tools, and laptops.
According to a study on consumer IT consumerization by Dell, 61% of the Generation Y and 50% of employees aged 30 and above said they are more effective and productive using their personal devices for work.
BYOD, along with the following trends, will certainly fuel the demand for mobile device management software now and in the future.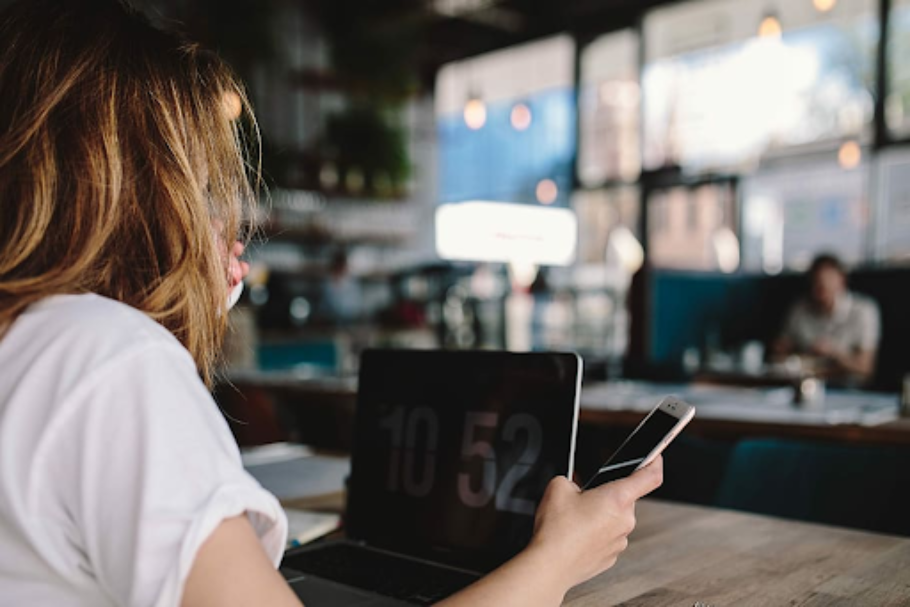 Top 3 Mobile Device Management Software Trends
1. BYOD Will Become A Standard
There are many reasons why BYOD is such as popular practice among modern enterprises and giant corporations. Employees who bring their own phones and laptops to work are found to be highly efficient and productive in contrast to workers who stick with enterprise-owned devices.
BYOD eliminates the need for training and adjustment as employees are already familiar with their devices, tools, and applications. A 2016 research on smartphone usage at work revealed that business users save 58 minutes per day and improve their productivity by 34%. On top of that, businesses that encourage BYOD save sizeable amounts of money. Hardware acquisition expenses and maintenance costs are significantly cut down.
While BYOD provides a throng of advantages to companies and their employees, they also come with a litany of risks. Enrolling and authorizing devices and users to the company's IT infrastructure is a pain if you have to do it manually. Then there's managing devices and the applications, data, storage hubs, and tools they can access. Security is also a major concern as mobile devices can be exploited as entry points by unauthorized users if protection measures are not adequate enough.
The entry of MDM software has helped curb the pains that come with BYOD. MDM systems come with a centralized interface that allows users to have a comprehensive and transparent view of all devices that are used for work. It allows for the easy creation and implementation of various mobile device management policies for permissions, functions, and tasks.
The growing popularity and practice of BYOD will further drive the demand for the best mobile device management solution. 56% of BYOD companies use MDM software along with other measures to boost the security of their devices and networks. Given how recent MDM software market projections predict a massive value growth from $2.36 billion in 2017 to $7.86 billion by 2023, the number of BYOD companies is expected to increase as well.
2. The EMM Shift
Enterprises and organizations are slowly shifting to EMM, or enterprise mobility management systems, to achieve and leverage full business mobility.
Whereas mobile device management pertains to mobile devices, enterprise mobility management provides businesses a solid, unified infrastructure that helps them create and manage policies for device security, mobile application management, technologies, work processes, and more from a single, centralized place.
Simply put EMM is encompassing. It's like MDM, but on steroids.
Managing a vast assortment of mobile devices, networks, and services is a breeze. Through EMM software, businesses are able to build a secure and reliable environment of devices, tools, and applications for their workers.
As MDM software will continue to be popular, EMM solutions are expected to gain serious traction in the years to come. The global EMM software market was valued at $1.266 billion in 2014. Projections by Statista reveal that the market will grow to as much as $2.86 billion by the end of 2019.
The increasing popularity of BYOD is among its driving factors, along with the need for better MDM solutions and the desire to develop and deploy mobile workforce.
Speaking of workforce, it is crucial for every company to equip their new hires with the skills they need to perform their functions at a productive pace. The FinancesOnline performance marketing guide is a great source of performance marketing essentials for new hires and marketing novices. It is a perfect entry material for those who want to excel in performance marketing.
3. The Coming of IoT
The Internet of Things (IoT) is not a new innovation. It has been around for a while. But recent advances in technology plus the demand for better business solutions have pushed the development and adoption of mobile devices that are both IoT-ready and intelligent.
As enterprises and organizations integrate IoT into IT infrastructure, it is crucial for these companies to realize that an MDM platform alone will not be enough to address and manage the onslaught of IoT-capable devices in the coming years.
MDM systems will have to be improved into something that is built to effectively manage IoT devices and processes. They dubbed this particular management framework as Unified Endpoint Management or UEM.
As IoT continues on its track to become a staple standard across industries, businesses, particularly large corporates, will switch from MDM to UEM. The latter will provide businesses with a system that is capable of giving them a comprehensive picture of all their users, applications, devices, and the network, as well as all the relationships, interactions, and data being shared and processed.
BYOD and MDM: The Future
The use of both personal and enterprise-owned mobile devices will definitely grow in the coming years. Given how efficient and productive employees are when they work using their own devices, BYOD is certainly the future of the modern workplace.
There are risks that stem from using personal devices for work, ranging from data security, device theft, unauthorized access, and device misuse, among others. Strong and strict BYOD policies should be set in place and having a comprehensive MDM solution addresses many BYOD concerns.
Partnering with firms that specialize in BYOD and MDM such as WaZa MDM Service is a step in the right direction - to the future.