Work Profile - BYOD
Posted on Auguest 06, 2019 in General - Blog Home
Work Profile device management type helps managing only work related applications and data, without providing any control over device user's personal applications and data. Work Profile related applications show a badge (briefcase) to help user distinguish between work related and personal applications. You will need to enroll for Android for Work before Work Profile management can be setup.
Policy Setup
As a first step to enable Work Profile management on a mobile device, a policy needs to be setup. To create a new policy, select the New/Update Policy option from the menu on the left. On the new policy page, select Work Profile management type. Once the Work Profile management type is selected, all the Work Profile related policies are enabled. Wallpaper and Bookmark policies are not available due to restrictions placed by Android, while the Password policy supports setting up a separate work profile password i.e. the user will be prompted for a password when any of the work profile applications are opened.
The following short video demonstrates how to setup Work Profile policy in WaZa Mobile Device Management Console.
Mobile Device Setup
The Work Profile provisioning flow will start automatically once the user logs into WaZa MDM Android application. Once the Work Profile is provisioned, the various policy details e.g. password, security will be applied. Managed Play Store application with a badge (briefcase icon) will be available.
The following video showcases the Work Profile provisioning flow on a mobile device.
Managed Google Play
After the work profile provisioning flow is complete, WaZa MDM will setup a managed Google Play account. Any applications set up as part of Application Policy will be silently installed. Afterward managed configuration, application default and permissions will be applied automatically.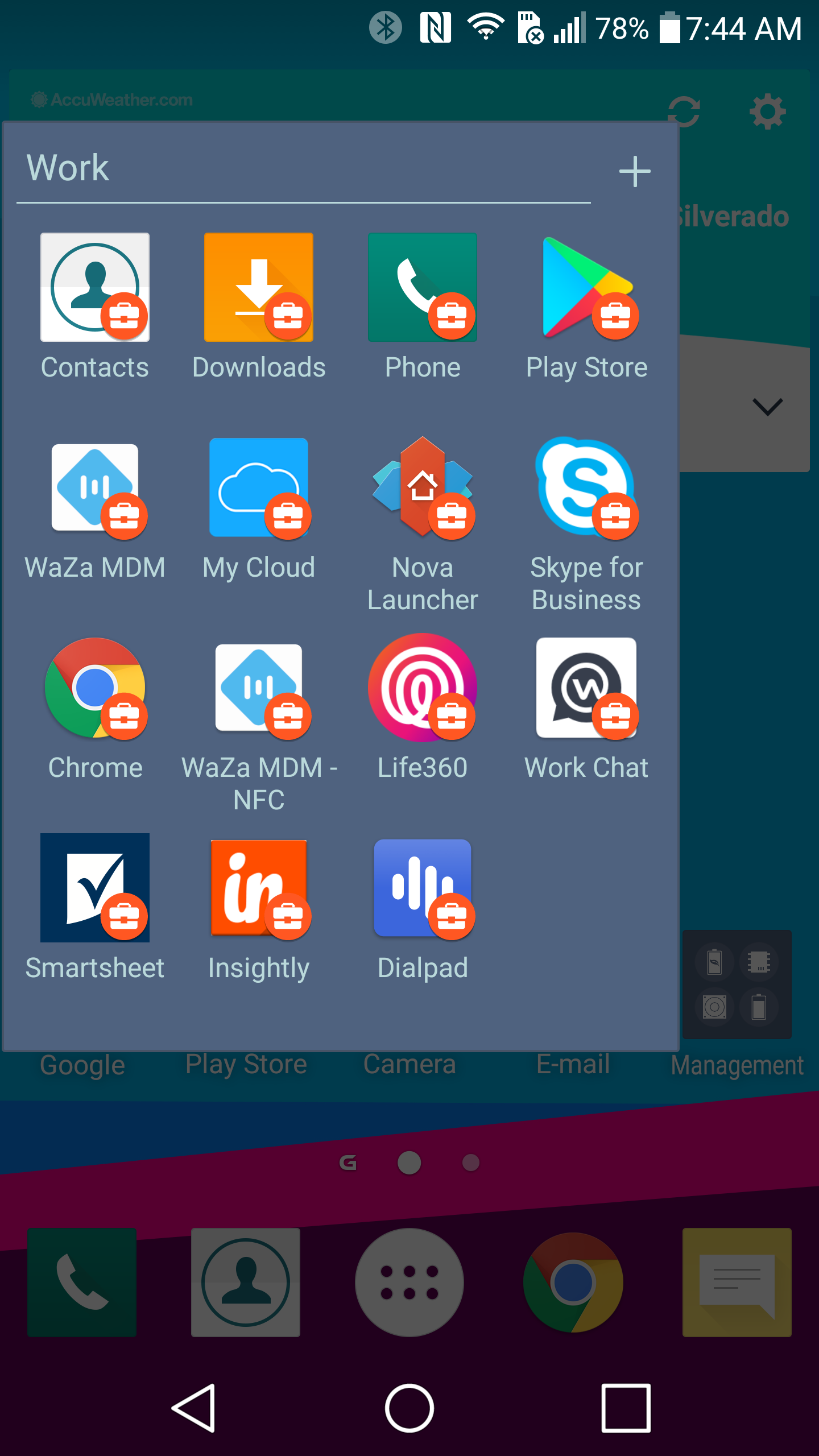 Application installation usually begins shortly after the device syncs with WaZa MDM server after the Work Profile provisioning is complete. You can also force the device to sync to expedite the managemed application installation.